"Mercenaries in the Iranian Political Discourse: The Struggle Against "Taqfiri Forces" as a Tool Connecting the Middle East and the South Caucasus
Abstract
The narratives of the struggle against the "takfiri forces" has a crucial place in the Iranian discourse on the Middle East. This struggle was a basis for the Islamic-political explanation of Iran's engagement in the Middle East. During and after the 2020 war in Nagorno Karabakh, this religious-political structure entered also in the Iranian discourse on the South Caucasus: "taqfiri forces" was a definition Iran was using referring to the Syrian mercenaries used by Azerbaijan during the War. The article discusses the Iranian political responses to the involvement of the mercenaries in the Karabakh War, stresses the feature that the vocabulary of those responses can be explained as a tool for connecting the Middle East and South Caucasus regions.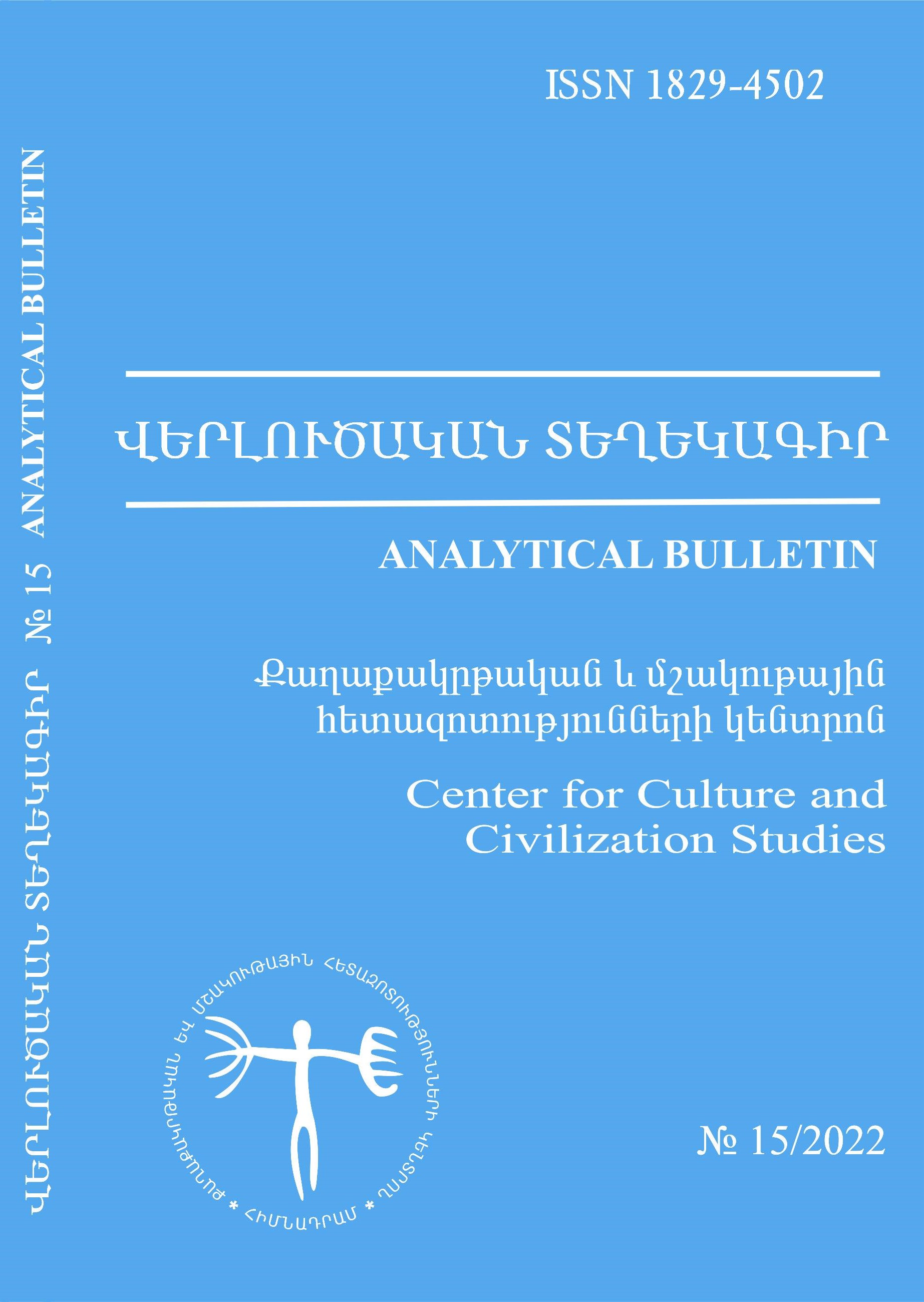 Downloads
How to Cite
Gevorgyan, A. (2022). "Mercenaries in the Iranian Political Discourse: The Struggle Against "Taqfiri Forces" as a Tool Connecting the Middle East and the South Caucasus. Analytical Bulletin, 15. Retrieved from https://analytical-bulletin.cccs.am/index.php/ab/article/view/175
License
This work is licensed under a Creative Commons Attribution-NonCommercial 4.0 International License.