NETWORKS AND THE NATURE OF NETSTATE
Keywords:
digital society, identity, network, text, center, informational network, netstate
Abstract
Nowdays much research is done on networks because humanity is living in an extremely agile network of information systems that affects everything, including the decision-making process. The article discusses three types of networks which are: networks with text and center, networks with text only, networks with center only. It also addresses a number of issues related to the network text, value base and identity. We must consciously rebuild the network, make sure the addresses for sending that text and build a network state. If we have a powerful system, a great mobilization resource and an opportunity to exchange information, we will be able to solve all the problems.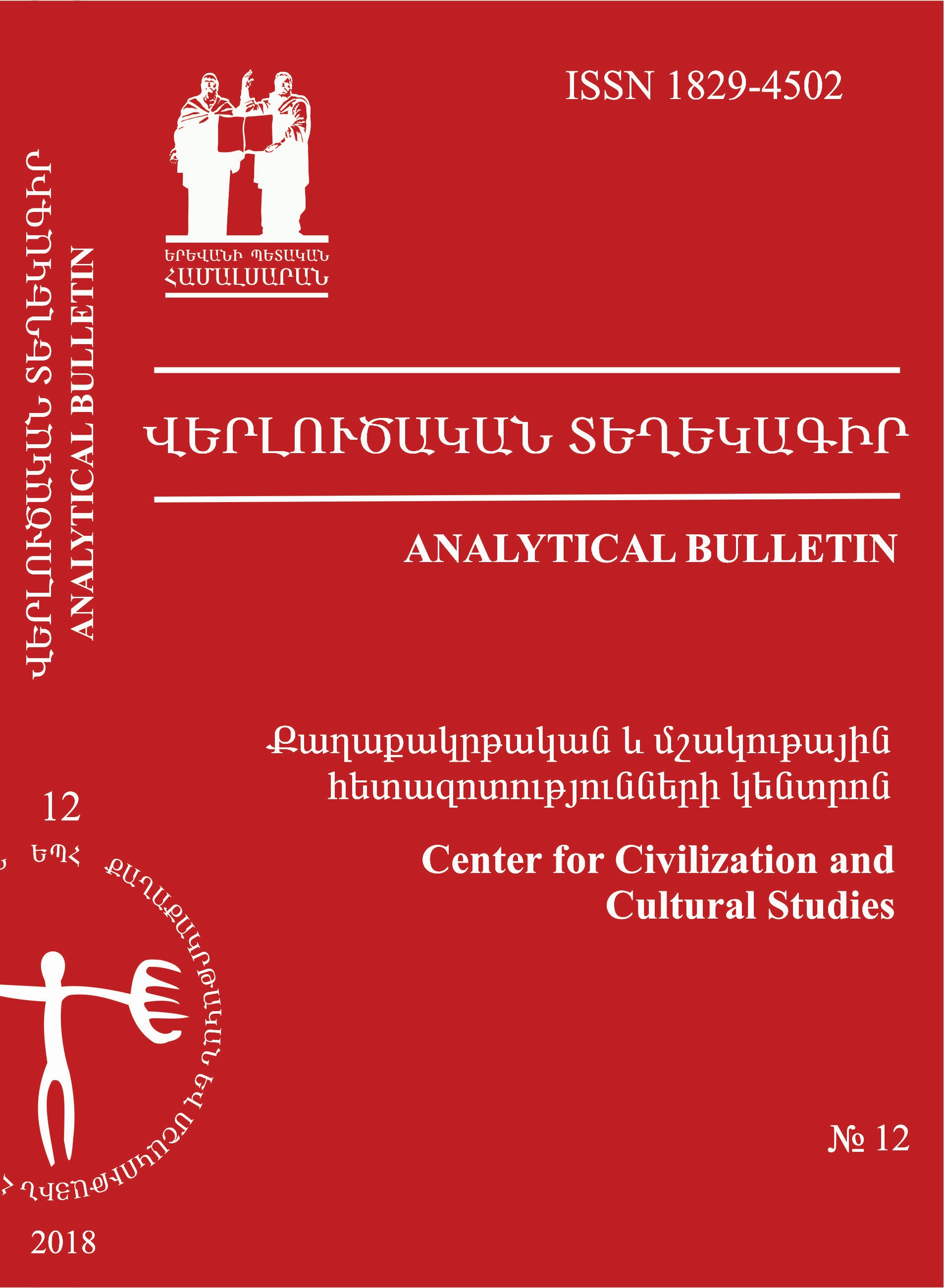 Downloads
How to Cite
Հովհաննիսյան Դ. . (2018). NETWORKS AND THE NATURE OF NETSTATE. Analytical Bulletin, 1(12), 7–17. https://doi.org/10.56673/18294502-18.12-7
License
This work is licensed under a Creative Commons Attribution-NonCommercial 4.0 International License.